I was considering sponsoring another challenge and my homegirls MAREN and SARAH are running the
READY FOR SUMMER CHALLENGE...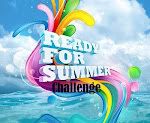 So I highly recommend signing up and getting healthy with me over there. I will still post here over the summer. I am thinking maybe some sorta Dear Abby type stuff... or just a article or two a week..
Any suggestions are greatly appreciated.