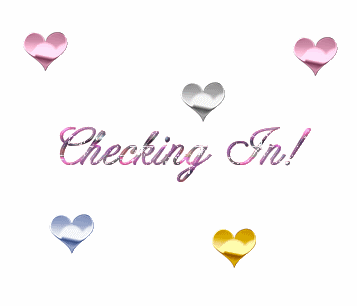 Glitters123.com
|
Checking In
|
Forward this Picture
How is everyone...?
I am still reading everyones blog so it takes me awhile.
I hope to have the buddy list done to match by Friday.
If you could describe your week in one word what would it be?
Also... if you don't like your word what are you going to do to change it...?